About Dandrea Chiropractic
From the moment you call, until the moment you walk through our doors, our mission is to make you feel like you found the right place. We will pay close attention to what your goals are and do our best to earn your trust. The most common questions most patients have before scheduling an appointment are:
Can I trust this place?
Can they identify what my issue is?
Can they help?
How much will it cost?
How long will it take?
We will do our best to answer all of these questions. If we feel that we can't help you, we will point you in the right direction to someone that can. We have a large network of the best healthcare professionals around. We work closely together with some of the best medical doctors, surgeons, physical therapists, acupuncturists, naturopathic doctors, and massage therapists in the Olympia, WA area.
We accept most insurance plans including:
• Regence Blue Shield
• Premera Blue Cross
• Uniform Medical
• Blue Cross/Blue Shield
• Medicare
• Aetna
• CIGNA
• First Choice Heath Network
• Labor & Industry (Worker's Comp)
• Personal Injury/Auto Insurance
If your insurance is not listed, just give us a call and we can check if you have benefits in our office for chiropractic care and massage therapy in Olympia, WA.
Raymond Dandrea D.C.
Olympia Chiropractor
Dr. Raymond Dandrea, originally from Boonton, NJ, earned his doctorate of Chiropractic from Life Chiropractic College West in Hayward, California. In addition, Dr Dandrea is a 1999 graduate of Richard Stockton State College, from which he holds a Bachelor's degree in Art and Chemistry.  Dr. Dandrea's Olympia Chiropractic office has been open for over ten years now, and he has helped thousands of the people of Olympia, WA live more active and pain free lives.  Outside of the office, Dr. Dandrea enjoys Brazilian jiu-jitsu, playing poker, golfing, surfing, snowboarding, skateboarding, making movies and music in his home studio, and spending time with his wife and children.
Meisha Dandrea D.C.
Olympia Chiropractor
Dr. Meisha Dandrea, originally from Olympia, WA, is a 2004 graduate of Life Chiropractic College West in Hayward, California, where she earned her doctorate of Chiropractic.  Dr. Meisha specializes in many different forms of chiropractic including Gonstead, Diversified, and Toggle recoil.  She especially enjoys working with children and pregnant mothers.  Dr. Meisha is currently accepting new patients in our Olympia Chiropractic office. 
Melissa Shafer
Olympia Massage Therapist
Melissa Shafer graduated from Bodymechanics School of Myotherapy and Massage in
2001. While experienced in many modalities of massage in Olympia, the heart of her work
always leads back to injury treatment and deep tissue work. Her practice isn't
just about "fixing the problem" but is focused on wellness, preventative care and
maintenance. In the spirit of living in the moment, Melissa is focused on healing
while at work and gives her time off the same attention. She enjoys the outdoors,
camping and hiking, reading, exercise and sharing adventures with her son and
husband.
Jordan Causey C.A.
Olympia Chiropractic Assistant
Jordan Causey is the assistant at our Olympia, WA Chiropractic office. Jordan was born and raised in Olympia, WA. Jordan will always greet you with a smile when you come in for an adjustment or massage.  She is always great at making your visit a stress free experience.  She is very experienced with dealing with insurance companies and explaining your benefits to you, which allows you to focus more on feeling better and getting out of pain.  She enjoys spending time with her family and friends and takes pride in helping her community live happier and healthier lives.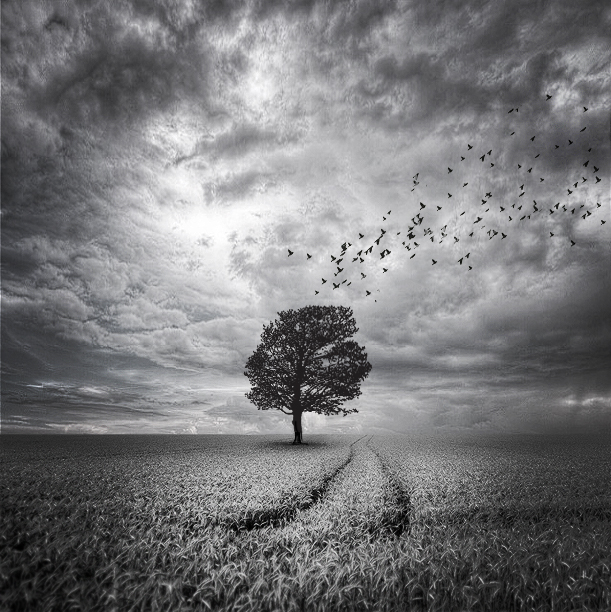 "After my first adjustment, I sat in my car and I had to adjust my rear view mirror because I was finally sitting up straight." - Angela B.
"This is the first year our entire family avoided getting sick during the holiday season. This is the first year we experienced chiropractic."- James and Kelly A.
"I am a professional bassist and I almost had to stop playing music because of the pain in my low back and legs. Dr. Dandrea helped my low back and I no longer have any discomfort during my shows." - Gerald M.
"I had terrible headaches for years and I never realized that they were related to my neck. Dr. Dandrea explained to me that I had a misalignment in my neck from an accident I had years ago. Once I restored the proper curve in my neck, the headaches were gone." - Steve O.
"It felt like I had pins and needles in my hands all of the time… after one week of care,
my hands felt normal." - Rose L.
"I am a runner, and since I have been coming to see Dr. Dandrea my knees have felt better than they have in years. I also noticed that my allergies are not nearly as bad as they used to be." - Krissy K.
"I was involved in a car accident and hit from behind by another vehicle. I had severe neck pain and I could hardly move my neck. I also had headaches and pain in my shoulders and arms. I was given a very thorough exam and had x-rays taken at the chiropractic office instead of waiting hours at the emergency room. Dr. Dandrea treated me the same day and I started feeling better instantly. The office also helped me with filing a claim with my insurance company." - Andrew R.
Auto Injury
Have you or someone you know been involved in a car accident near Olympia, WA? One of the most common injuries from a car crash is the damaging effect of whiplash. Whiplash occurs when a sudden, jarring movement of the head is sustained backward, forward or even to the side. Whiplash causes instability in the spine and causes severe pain as well as these other indicators:
• Blurred vision
• Neck pain
• Headaches
• Dizziness
• Shoulder pain
• Reduced range of motion in the neck
• Arm pain
• Neck stiffness
• Low back pain

It is critical that chiropractic care is sought immediately after an automobile accident since allowing the effects of whiplash to go untreated can induce long-term pain. The seriousness of the physical effects of an accident is not always known or felt immediately following. It can take days, weeks or even months for major symptoms to show up, which is why chiropractic care is essential to maintaining the health of a spine that has been through a trauma.
Our Olympia Chiropractors and Massage Therapists will help you feel better as quickly as possible. If you were involved in a car accident near Olympia, call us today and we will help you file a claim and get started feeling better immediately. Most insurance will cover 100% of the cost of your medical bills even if the accident was your fault. We want to help you, call us now.
Contact Us
Dandrea Chiropractic • 1655 Cooper Point Road SW, Olympia, WA, 98502
360-352-9100
Call now! We are always accepting new patients.
Office Hours:
Monday: 9:00am – 6:00pm
Tuesday: 9:00am – 6:00pm
Wednesday: 9:00am – 6:00pm
Thursday: 9:00am – 6:00pm
Friday: 9:00am – 6:00pm
Saturday: By Appointment Only
Sunday: Closed